Bookmark our "World Class" Weather page for fast weather ! Click "Weather" above.



Current

"New"

eBooks For Sale !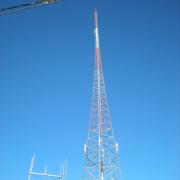 How To Start A Low Power FM Radio Station by Stephen Kafka from
sgkpublishing.com
Now that your church, school, city or group want to build a low power FM, do you know how to build it for less than $5,000, with new equipment ? And have it cover its own expenses right away, and easily pay for itself in less than 1 year ? And, give your station manager or director a yearly salary to live on ? If not, "click"
sgkpublishing.com

ROMANCE, MURDER MYSTERIES, MYSTERIES, SCIENCE FICTION & MOST POPULAR
Classic Books On ePub And Kindle
"instant download" from Payloadz.com "Click Below"






New And Exclusive LP Releases, Used LP's/CD's/DVD's & Blu-Ray, Clearance Items In Every Department !


Video Training - Cisco Certification - LiveLessons Titles
Kindle and ePub readers available for free !

- For Firefox (mozilla) ePub reader add-on :
https://addons.mozilla.org/en-US/firefox/addon/epubreader/
- For Google Chrome ePub reader :
To start reading ebooks from your Chrome browser, go to the MagicScroll
or ePub reader extension page, and click on "Add to Chrome" to install.
For detailed instructions, go to the bottom of the page, "Classic Books On
ePub And Kindle". "Click" below to go there :
Subject: Join me in protecting net neutrality

Over the last three months, the FCC has received more than 22 million comments on the issue of whether to water down existing Net Neutrality rules. The agency could vote on these rules as early as late September. Only a month to read all 22 million comments, before a fundamental decision about free speech, innovation and choice on the Internet? That's crazy. Join me in telling the FCC to slow it down:

Blast4Traffic
Email 70 MILLION Targeted - Opt-In Prospects
Every Month! That's 2.3 MILLION Every Day!
Increase Web Traffic & Sales Overnight!
ONE CLICK BULK MAILING FROM OUR SERVERS!
In Full Compliance with US and International Laws
Click below for
Blast4Traffic
:


http://skafka7.hwass.hop.clickbank.net