Current

"New"

eBooks For Sale !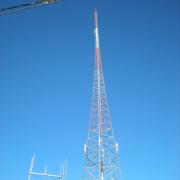 How To Start A Low Power FM Radio Station by Stephen Kafka from
sgkpublishing.com
Now that your church, school, city or group want to build a low power FM, do you know how to build it for less than $5,000, with new equipment ? And have it cover its own expenses right away, and easily pay for itself in less than 1 year ? And, give your station manager or director a yearly salary to live on ? If not, "click"
sgkpublishing.com

ROMANCE, MURDER MYSTERIES, MYSTERIES, SCIENCE FICTION & MOST POPULAR
Classic Books On ePub And Kindle



eBooksPhoenix Classic Books Vol. 1


"Pride and Prejudice" by Jane Austen
"Beowulf" by J. Lesslie Hall
"Alice's Adventures in Wonderland" by Lewis Carroll
"The Adventures of Sherlock Holmes" by Arthur Conan Doyle
"Frankenstein; Or, The Modern Prometheus" by Mary Wollstonecraft Shelley
"Metamorphosis" by Franz Kafka
"The Prince" by Niccolò Machiavelli
"The Yellow Wallpaper" by Charlotte Perkins Gilman
"The Adventures of Tom Sawyer" by Mark Twain
"Narrative of the Life of Frederick Douglass, an American Slave" by Douglass
"Dracula" by Bram Stoker
"Adventures of Huckleberry Finn" by Mark Twain
"A Tale of Two Cities" by Charles Dickens
"Ulysses" by James Joyce
"Moby Dick; Or, The Whale" by Herman Melville
"A Doll's House : a play" by Henrik Ibsen
"The Picture of Dorian Gray" by Oscar Wilde
"Grimms' Fairy Tales" by Jacob Grimm and Wilhelm Grimm
"The Kama Sutra of Vatsyayana" by Vatsyayana
"War and Peace" by graf Leo Tolstoy
"The Romance of Lust: A Classic Victorian erotic novel" by Anonymous
"The Importance of Being Earnest: A Trivial Comedy for Serious People" by Oscar Wilde
"Great Expectations" by Charles Dickens
"Leviathan" by Thomas Hobbes
"A Modest Proposal" by Jonathan Swift



eBooksPhoenix Classic Books On ePub and Kindle Vol 1


The Kindle (mobi) format, is an all-in-one version, 39 MB,
and on ePub, 35MB,
all-in-one. Both for $2.00.
Video Training - Cisco Certification - LiveLessons Titles
Kindle and ePub readers available for free !

- For Firefox (mozilla) ePub reader add-on :
https://addons.mozilla.org/en-US/firefox/addon/epubreader/
- For Google Chrome ePub reader :
To start reading ebooks from your Chrome browser, go to the MagicScroll
or ePub reader extension page, and click on "Add to Chrome" to install.
For detailed instructions, go to the bottom of the page, "Classic Books On
ePub And Kindle". "Click" below to go there :