Smashwords is an eBook self-publishing and distribution platform serving independent authors and publishers.

Girl Gone Nova by George Saoulidis. $4.99 from Smashwords.com
Handle the Most Difficult Girl in the Galaxy, or Everything Blows Up When an alien princess arrives, a jaded celebrity handler has to keep her happy. But will he manage to get through her visit, when catering to her spoiled needs is the only way to prevent her from exploding the Earth, when rebels are trying to assassinate her and when he starts to seriously fall in love with her?

Seven Billion by Anna Russo. $4.99 from Smashwords.com
Since they had told him that he was the seven billionth child born on earth and since he was at that age when everything is taken seriously, he could not get those words 'seven billionth' and 'world' out of his head and he did not really know if he was the number or the world or even both. Anyway, he opened up his eyes and took at heart the numbers and facts of the world.

Martial Arts: A Biblical Perspective by Paul Villanueva. $2.99 from Smashwords.com
A 6000 word well researched mini book on the compatibility between the Martial Arts and Christianity. This work explores the history of ancient fighting arts, the philosophies rooted in the fighting systems, the differences between traditional and non-traditional fighting schools, fitness and heath, the concepts of yogic meditation, and the Biblical viewpoint concerning these practices.

Slow Up by George Saoulidis. $5.99 from Smashwords.com
How Fast Can You Think? Limitless meets Black Mirror in this novel that pushes the limits of a couple's minds.Writer/Director. I enjoy taking ancient Greek myths and turning them into modern sci-fi spooky versions. I also like to write romantic comedies, and people seem to go "Awww!" over them, so why not?

The Girl Who Twisted Fate's Arm by George Saoulidis. $5.99 from Smashwords.com
When the daughter of Greece's premier singer fails to sing as expected, she finds out about a biker group of women. But will she manage to find the elusive Orosa, the bikers' motovlogger, when all she has to go on are random street-sightings of criminal behaviour, when her family is opposed to her following this path and when her dad's employer wants to keep her as she was for marketing purposes?

Myth Gods Tech 1 - Omnibus Edition: Science Fiction Meets Greek Mythology In The God Complex Universe by George Saoulidis. $9.99 from Smashwords.com
Percy Jackson meets William Gibson in this thrilling world of Myth, Gods and Tech. What happens when a corporation gets a god complex? Find out in our series of books on Kindle. Described as light cyberpunk, definitely sci-fi and with a fresh twist on Greek mythology.

Enhanced by D.B. Reynolds-Moreton. $1.99 from Smashwords.com
In a faraway Galaxy, a solar system came under threat from an alien force. A civilisation had developed, split in two, and gone their separate ways. Their salvation will depend upon someone from one of the lesser groups to acquire enhanced abilities from a strange source – something which had advanced the main group to develop space travel within their system - and which had now been forgotten.

How to Meditate for Beginners: Tips and Trick Your Mind for Meditation by AssussA. $2.99 from Smashwords.com
Meditation aims to focus and quiet your mind, eventually reaching a higher level of consciousness and inner calm. It may come as a surprise to know that you can meditate anywhere and at any time, allowing you to access a feeling of tranquility and peace no matter what is happening to her around.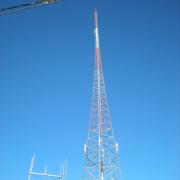 How To Start A Low Power FM Radio Station by Stephen Kafka from
sgkpublishing.com
Now that your church, school, city or group want to build a low power FM, do you know how to build it for less than $5,000, with new equipment ? And have it cover its own expenses right away, and easily pay for itself in less than 1 year ? And, give your station manager or director a yearly salary to live on ? If not, "click"
sgkpublishing.com